FOUNDERS DAY OFFER
Speedcrafts Limited was started by our Founder, Late Mr. Phoolchand Agarwala in the year 1971.
Under his able leadership & guidance, "SPEEDCRAFTS Group" has grown and diversified into manufacture of various innovative products, employing latest state of the art technology. It is this force that has continuously guided us in our years ahead. The willingness to serve the requirement of Construction World with more passion, team spirit and dedication has become much stronger.
On the occasion of our Founders Day on 14th July, and as a mark of respect to our Founder Father, we offer special discount scheme to our esteemed clientele.
Following benefits shall be available to customers who finalize their order & sign the contract for purchase of any Equipment before 30th July, 2016.
1. On purchase of an Asphalt Mixing Plant you get: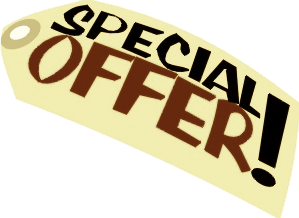 GENSET of the required capacity for FREE
One year of fast moving spare parts for ASPHALT PLANT for Free.
2. On Self Loading Concrete Mixer, you get:
7.5% discount
1 Spare Wheel for FREE.
Kit of Hydraulic Filters for FREE
3. 10% DISCOUNT on purchase of Concrete Batching Plant / Wet Mix Macadam Plant.
4. An EXTRA set of brush section for FREE with Road Sweeper
5. Road Sweeper / Chip Spreader for Free with purchase of any 2 Equipment.
As the above offer is valid for a limited period, we request that you sign a contract for your requirement with an advance and delivery of the equipment may be taken anytime within the next 12 months as per your convenience, without any change in price.
Terms and Conditions Apply.
To make a booking, please contact :
Shashank Agarwala
(Director - International Sales)
Hand Phone : 0091 98118 59228 / 0091 96500 89228
Email : shashank@speedcrafts.comThis email address is being protected from spambots. You need JavaScript enabled to view it.
Ashutosh Kumar
(Manager - Exports)
Hand Phone : 0091 97714 04080 / 0091 93343 85408
Email : ashutosh@speedcrafts.comThis email address is being protected from spambots. You need JavaScript enabled to view it.
Samir Kumar
(Sr. Executive - Marketing)
Hand Phone : 0091 93344 91006
Email : samir@speedcrafts.comThis email address is being protected from spambots. You need JavaScript enabled to view it.
Company Profile
Products
Important Info
Send Enquiry